Guess what? Despite not being well known to all, Acupuncture is actually the Swiss Army Knife in the medical world. It functions by activating the natural neurological and endocrine systems of the body to heal, to regenerate health, and to achieve a greater level of balance and well being.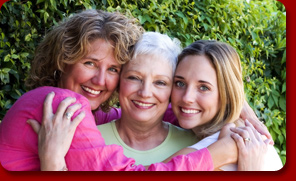 Health problems ranging from serious to minor, no matter temporary or chronic can all be dealt with effectively with high quality, authentic acupuncture and its related treatments. It is not uncommon for us to permanently resolve chronic health issues that had been plaguing our patients for years.

So why not give us a try. Go ahead and give yourself a chance to discover the difference and experience your best!



---
List of health problems that we can help:
ALCOHOLISM
ALLERGIES
ARTHRITIS
ASTHMA
CHOLESTEROL
CIRCULATION
CONSTIPATION
DISABILITIES

DRUGS
FATIGUE
HEARING
IMMUNE DEFICIENCY
IMPOTENCE
MENOPAUSE
MIGRANES
PAIN

PREGANCY
SINUS
SKIN PROBLEMS
SMOKING
SPORT INJURIES
STRESS
TMJ
WEIGHT